. . .... .. ..... .. .. ... .. .. .. .. .. .. .. ... .. .. ... ..
Happy Snowy Monday to you and yours!
We did it again and had a couple of inches fall over last evening and well, I must say...
You ever notice how the "old snowflakes" start looking a little dingy? Fresh "new snowflakes" sure are pretty, aren't they? Even the air smells cleaner after they fall...
***
Today I want to share a little "fun" I had over the end of last week...
It's a bit of a story. But, I like to share `em once in awhile of how or why a bag gets made... and for whom.
Hope you don't mind.


:: Coat of Colors::
Pocket Pouch
SOLD! to Mr. U.
***
As you know, my son is in Scouts. Obviously, Daddy is quite involved (very grateful about that!) and often gets into conversations with the other men involved. Well...
One evening my son and husband get home from a scout meeting and Scott says - "Mr. U and I were talking about you and what you do; the fact that you sew, etc." Mr. U would like you to make a bag for his wife for her birthday (coming up, in March). Great!! My husband is out making sales for me... I love it! By the way. This isn't the first time my husband has made a sale for me! :) He's good..
My husband. He could probably sell Ice to an Eskimo!! given a chance...
:)
Weeks went by. I had forgotten about this man wanting a bag from me. But..
I was reminded about it again, the other night, when I was told that this gentleman was coming over in a night or two to look at fabric.
What?!?!?!?
What was he looking for, color wise, size wise, style...etc.?
I was told big, roomy bags, with lots of pockets. Preferably earthy tones..
So, I pulled s few different fabrics out...thinking I was good to go.
Then this, I want to call him an "eccentric sort of feller"... wanted to see what I had available.
I showed what was available on
my etsy.
.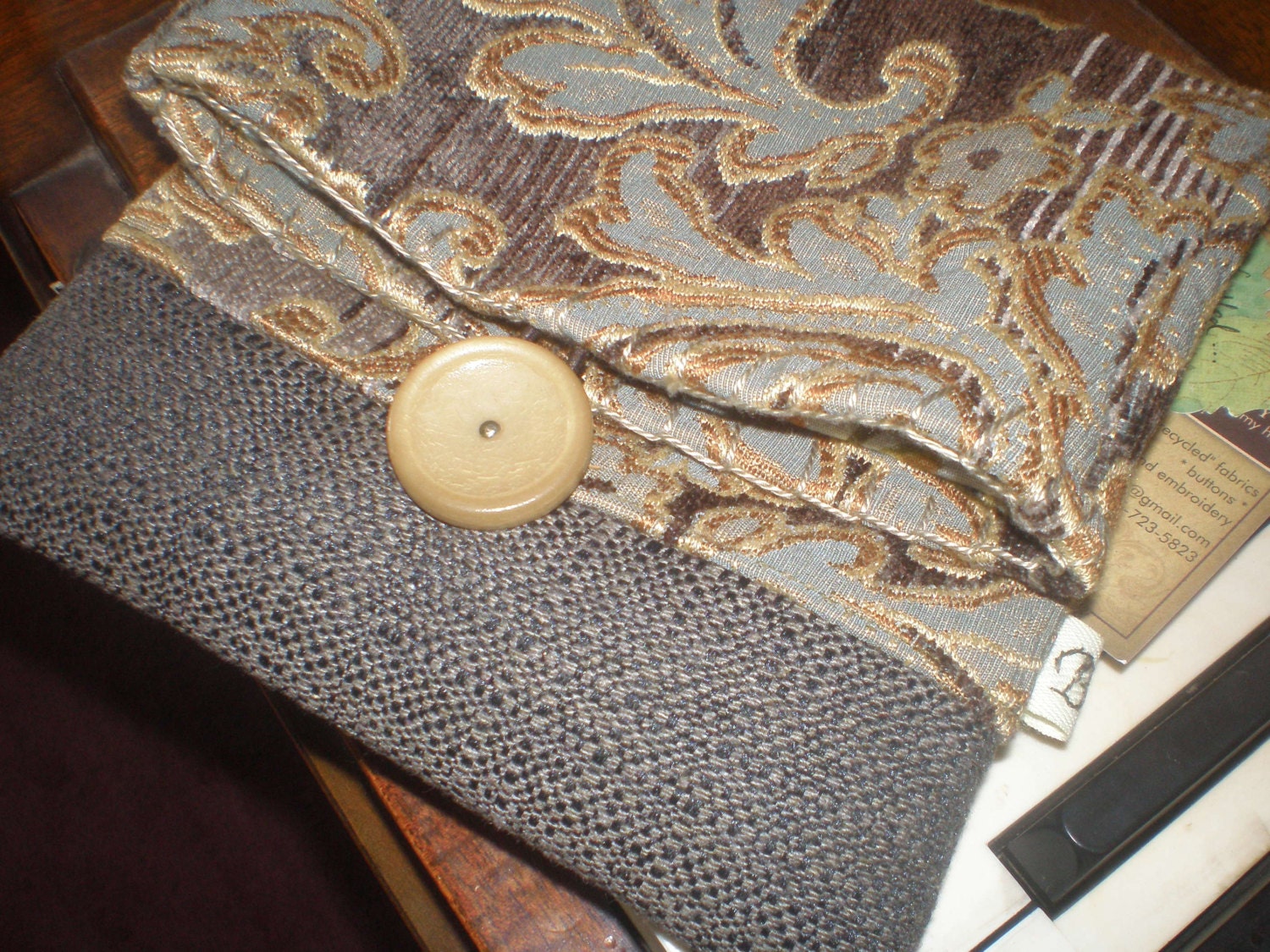 He saw this
"Nestled" Pocket Pouch!
and declared the item SOLD and wanted a second one...(Instead of a single large bag!) But, for the second Pocket Pouch, he said he wanted lots of color!!
So -off we went, to my sewing room, in search of fabric and this brightly striped fabric is what he picked out.....
Lots of color? Well, he got it! So, essentially, while my husband and this Mr. U. were off at a Scout Meeting and back again to the house to finish out more of the conversation. I sewed it up for him...
I
think
I made him a happy man. Lord willing, his wife will be happy too! with his gift.
~~~
Come back tomorrow when I show you some pics of my little "Olympians"...
I introduced them to snow-skating.
Anybody ever do that?