. .. . .. ... .. .. .. .... .. ... .. .. ... . ... ... .. .. . .. .. ..
It was late last night... I had already heard the whisper.
Even before knowing anything about the prompt, for today.
I had a choice then as to if I would listen to it or not...
and I still do.
Welcome to Five Minute Friday.
The place where it takes a suggested 5 minutes to get it out there on paper and share your heart.
***
Ironically, the book pulled out for the bedtime story, last night, was entitled;
Anything for You,
by John Wallace.
Illustrated by
Harry Horse.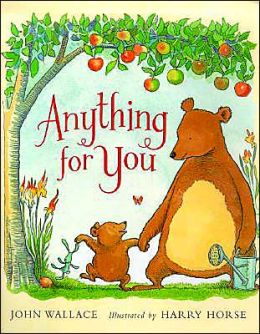 Cute book!
Ironically, I had planned ahead to try and take a photo of the four of us... attempting to catch a glimpse of me (more so) in the act, the moments of Motherhood.
Something I should do more often...
Somewhere, I heard that whisper earlier in the day.
At the time, I did not know the prompt for today's FMF,(Which is: WHISPER, in case you haven't figured that out already!) nor did I know the book which we would be reading.
And...ironically, the fact that it took several times of actually getting a somewhat decent looking "selfie" - did not DID NOT have any whispering involved.
It almost didn't happen. And, when it did... it felt fake and hypocritical.
. .. .. .
In the bedtime routine of reading a book, the story-line is sweet. This Mama bear and her little one are at the end of a very busy day!
Her Charlie has been helping her with housework, etc. And, sometimes making more of a mess than anything.
He's tired. She's tired.
But, this Mama bear keeps it together.
(First whisper: You don't!)
She's gentle...in her approach.
(Second whisper: You're not!)
and on and on...
She suggests things and he answers that he do anything for his mama.
Things, such as, where he'd swim to the end of the tub and back for her...
That he'd draw her his best picture.
Climb the tallest tree.
Smile his biggest smile...
Be her best friend.
ANYTHING!!
I read...
Will you climb into bed, close your eyes for me, and sleep all night for me, whispers Mama?
Anything ... yawns Charlie. And he's off to sleep..
**
Lights out. Kisses on foreheads and "good-night, sleep tight's" are exchanged, with my kiddos.
I whisper ... as I leave the room...
I love you!
(Third whisper: Really? You do...?)
The truth is... there are some days I'm so grateful to God to be on this side of the day.
The side where they're (finally!) asleep and I can hear myself think.
Quiet. Peace.
I whisper thanks!
***
You know what though?
Jesus whispers this to me.
Quiet. Peace.
My prayer is that I would hear MORE of the quiet peace in and throughout the midst of my day. More than I do.
He really does whisper this for me... and over me!
I just don't know that I'm always listening...to the right whisper(s).
Psalm 107: 28-30
Then they cried out to the LORD in their trouble,
and he brought them out of their distress.
He stilled the storm to a whisper;
the waves of the sea were hushed.
They were glad when it grew calm,
and he guided them to their desired haven.
Thank you for reading along today. You're welcome to join in with this community of writers...
It's a very encouraging place to be. For details on how to be a part... Read
HERE!
((I also know this was way over 5 minutes... and that is okay!))
***
Please, come back on Monday - for the next upcoming
Mugs & Muffins

.
Great things are in store, here at Treasured Up and Pondered. I can't wait.. please be sure to ask a friend to join us!