The story behind the photo...
It was one of those moments... outdoors with the camera... and the sun was shining bright behind me. VERY bright. I noticed two moths flying around the garden area and of course the beetles, they're everywhere. Too many.
I love playing with the macro settings on this camera, yet I couldn't see a thing -due to the sun-glare in my frame, from over my shoulder. This was going to be, pretty much, a shot in the dark. :) Thought maybe I could get something for this week's challenge But, you know... every time I came near, these moths would fly off. Basically,
becoming impatient and discouraged
... I nearly gave up.
Instead.
I opted to try; to just position the camera toward what and where I thought these two moths had finally settled down (perhaps having a conversation?) and yes, I had thought of this quote-prompt, for this week. Wondering, how could I make this work.
"Oh what if I fall?"
"Oh but my darling, what if you fly?"
- Erin Hanson
Lo and behold, in the frame - there sat a beetle! Giving his bit of sage advice and encouragement to the moth as it appears she is about to go off the edge in a full-fledged fail ... or flight? Her beetle-bud encourages... and cheers her on!!
Perfect!!
I guess you could say the quote was true for me - too! Reminiscent in the fact that I questioned myself..."what if I fall. What if I fail?" - No... the reality was..."What if you actually get a decent shot? - even if it was in the dark!!" The challenge was to rethink this whole thing and go for it anyway. You'll never know - unless you try.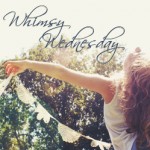 This is true for many areas in life - outside of photography skills... for sure!! And, if you're not sure you believe me - go ahead and hop on over to
Kaitlin's blog
. Her post today - hits home. Hard. Basically, saying the same thing as I on this very topic. However, her words are epic and her photo is simply beautiful. Encouraging all the way.
*** linking with this week's quote prompt for Homemaker Design's -
Whimsy Wednesday Weekly Challen
ge