. .... . .. ... .. ... ... .. .. ... .. ... .... .. .. ... .. .. .. .. .
I haven't posted anything regarding my
etsy shop
, for a long while!!
So, I wanted to let you know that it is still there!
It's kinda been quiet around the fringes and on the edges - but let me tell you, it's heart beats strong (and cattywampus like - all at the same time)!
In fact. Just today, this morning - I ran into JoAnn Fabrics... you know to kinda stock up on some stuff and have a look around. And, I always, always come out of there (or places of the like!), feeling "overwhelmed", inspired and determined... to hang in there and keep going.
I have an over-the-shoulder bag in the works, right now, whose details/clarifications just got confirmed and given the okay on, just the other evening... that I absolutely HAVE to FINISH! In my opinion - yesterday. But Annie assured me... it's all good! In her words... "I just want you to have fun while making it. Whenever... it gets done. It'll get done."
I realized, this morning, I have another pair of Homespun Baby! Shoes I was to make - which I had completely forgotten about (long story!) - due sometime this week. Oops! (that makes me feel and look bad..)
(AND, I should be working on them right this instant...but, it doesn't take me long to whip them up! I'll get to them. Little secret, about me... I work best under pressure!)

However, with all the worry of them not being done in time - I just hung up the phone with the lady who ordered them and GRACE she gave..she doesn't actually need them until Sunday. Shew!!
And, with all of this talk regarding all of this stuff... the gal who was watching my little ones for me this morning ended up purchasing this one... on the spot! Because she said, she couldn't resist.

EEeekk!!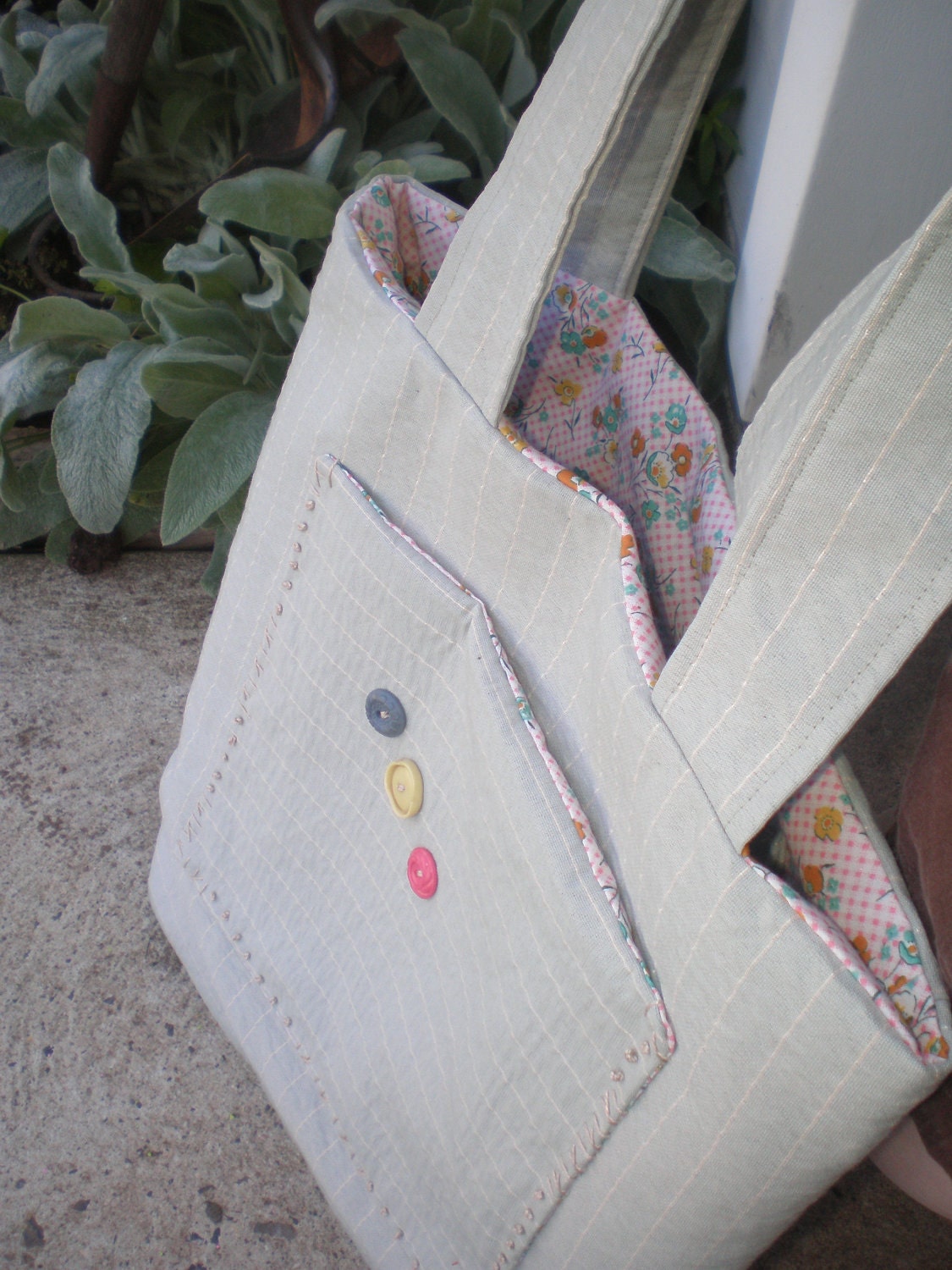 Thank you, kindly! - Danielle. I greatly appreciated your help today, never expecting you would make my day, my "Warm Summer Day", with a bag purchase.

***
Sew!! You know what I'll be doing this afternoon..